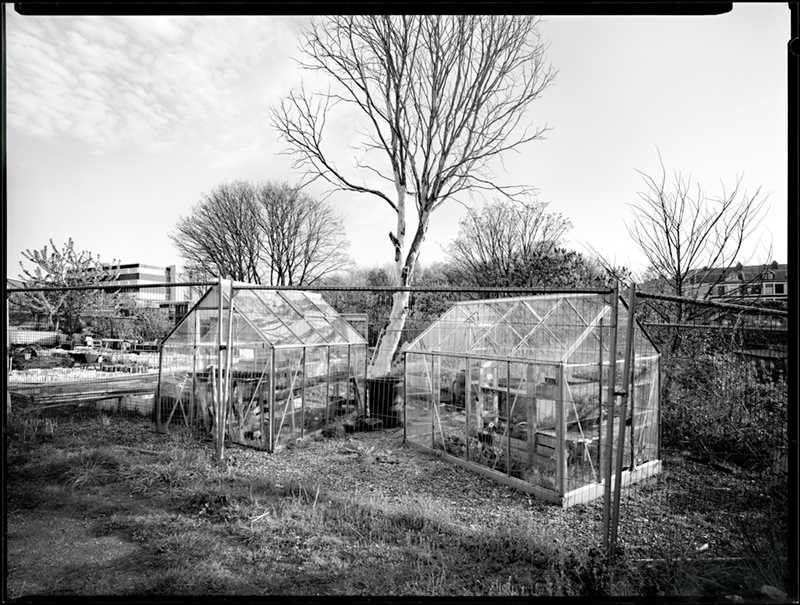 small habitations
plots of glass, splintered mirrors
speak ancient stories
---
The Allotments
Allotments are spaces in the heart of a city that feel removed from it — places that celebrate and respect the cycle of life, offer an escape from the everyday, and provide the opportunity to work alongside others to make things grow.
The Allotments is a collaborative artistic meditation about Dingle Vale allotments in Aigburth, one of twenty-five working allotment communities thriving in Liverpool.
The project explores these spaces of cultivation and society through the work of photographer, David Lockwood, poet, Pauline Rowe and includes the last works of the landscape painter the late Arthur Lockwood. The Allotments has been authored with the co-operation of the allotment holders, who shared their insights, stories and experiences — as well as their shared commitment to plots of earth that remain places of belonging away from home.
---
This is an ongoing project which had an in-progress 'pop-up' exhibition from 28th August to 28th September 2019 at the Victoria Gallery and Museum, University of Liverpool, as part of the LOOK Photo Biennial 2019.
https://openeye.org.uk/whatson/pauline-rowe-dave-lockwood-the-allotments/

Digital version of the printed publication produced for the exhibition – click here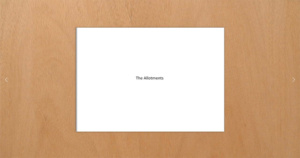 Displayed here are some in-progress scans of the portraits from the 5″x4″ negatives and landscapes from 18cmx24cm negatives used in the exhibition.