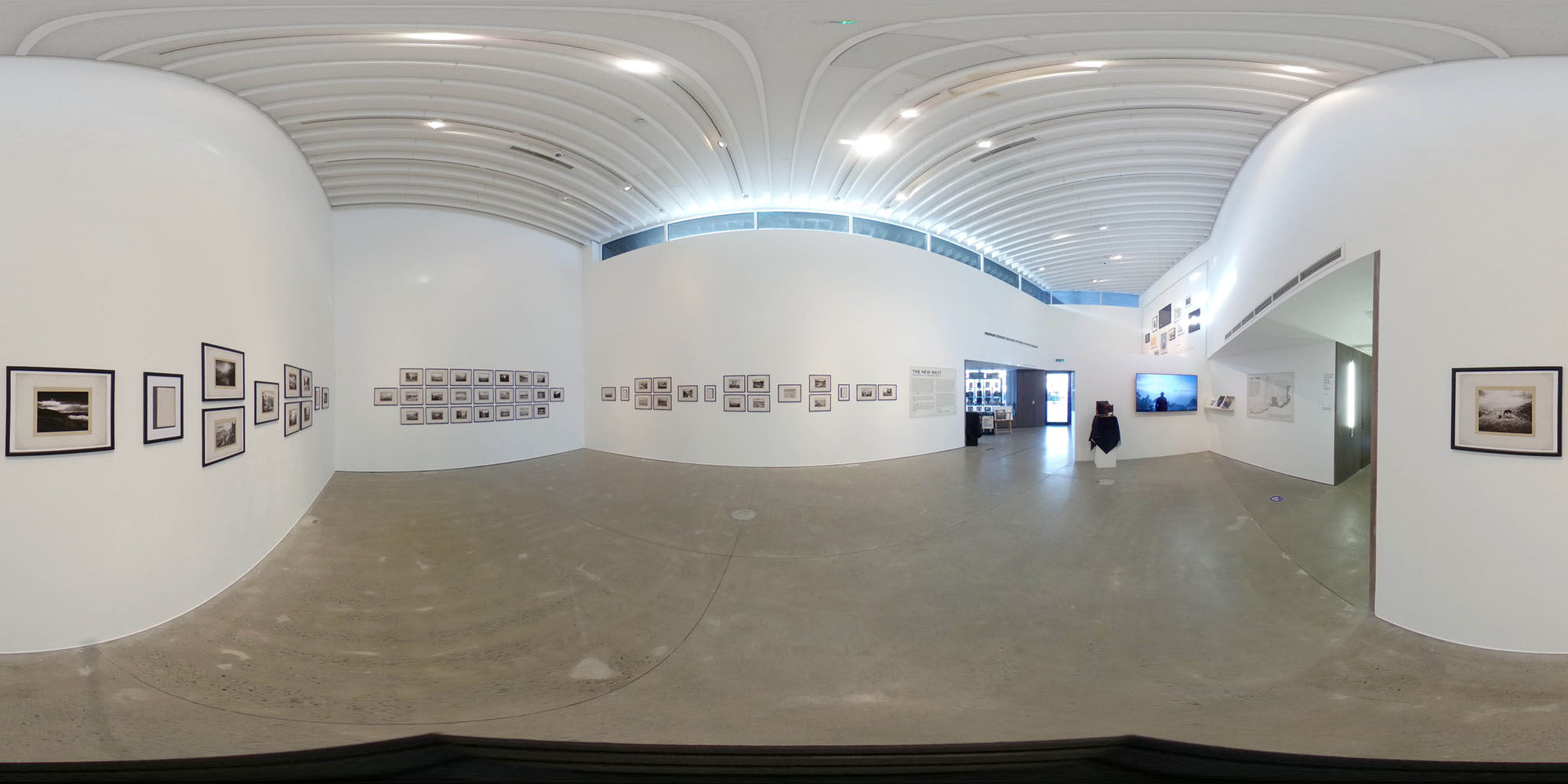 ---
The New West:
Exploration of the Geological Parallel
When we think about pioneers in the American West we conjure images of vast wilderness and the human endeavour to tame it. These images derive from pioneer artists and photographers – from the likes of Timothy O'Sullivan's early land survey photographs of the 1870s to the images by Robert Adams 100 years later. This imagery can be seen as mirroring our changing concepts of landscape because it captured both the sublime beauty of the natural environment and – more poignantly in the age of Climate Catastrophe – the era of human impact. We still re-enact the taming of the American West today and imagery that could have come from these pioneers is created in the adventure video game Red Dead Redemption.
The New West is a virtual reality exhibition curated by David Lockwood with the assistance of his son Hugo and charts their exploration as avatars, Arthur Morgan and John Marston, travelling within the rapidly evolving geographies of Red Dead Redemption and this new west. Photographs from the avatars archives and thoughts from their diary have been printed and hung on the Open Eye Gallery walls, filmed by a VR camera and the show posted back online. Here Lockwood plays with layers of mediation, asking us to question our relationship with the documenting of landscape and the human impact on the natural world, by connecting perceptions of the past with our knowledge of the present.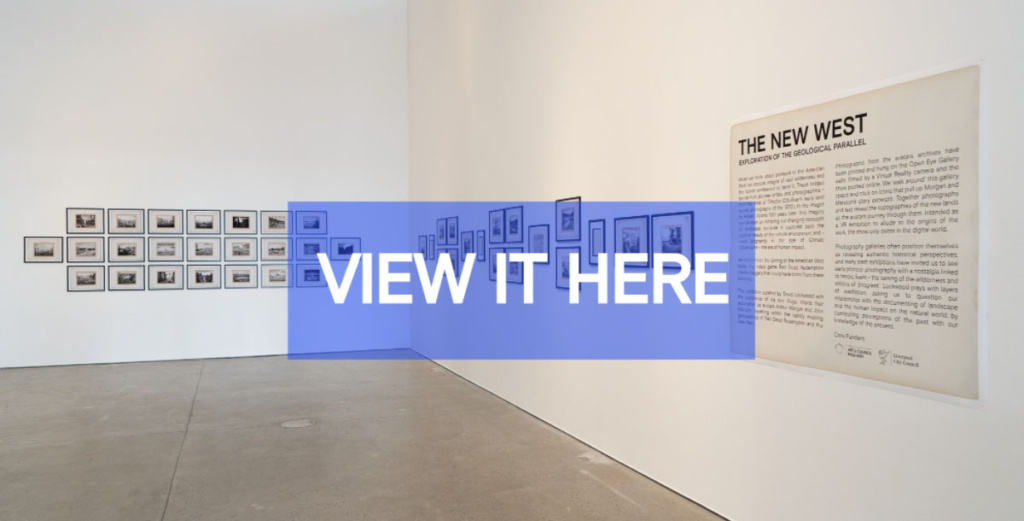 ---
---
---
---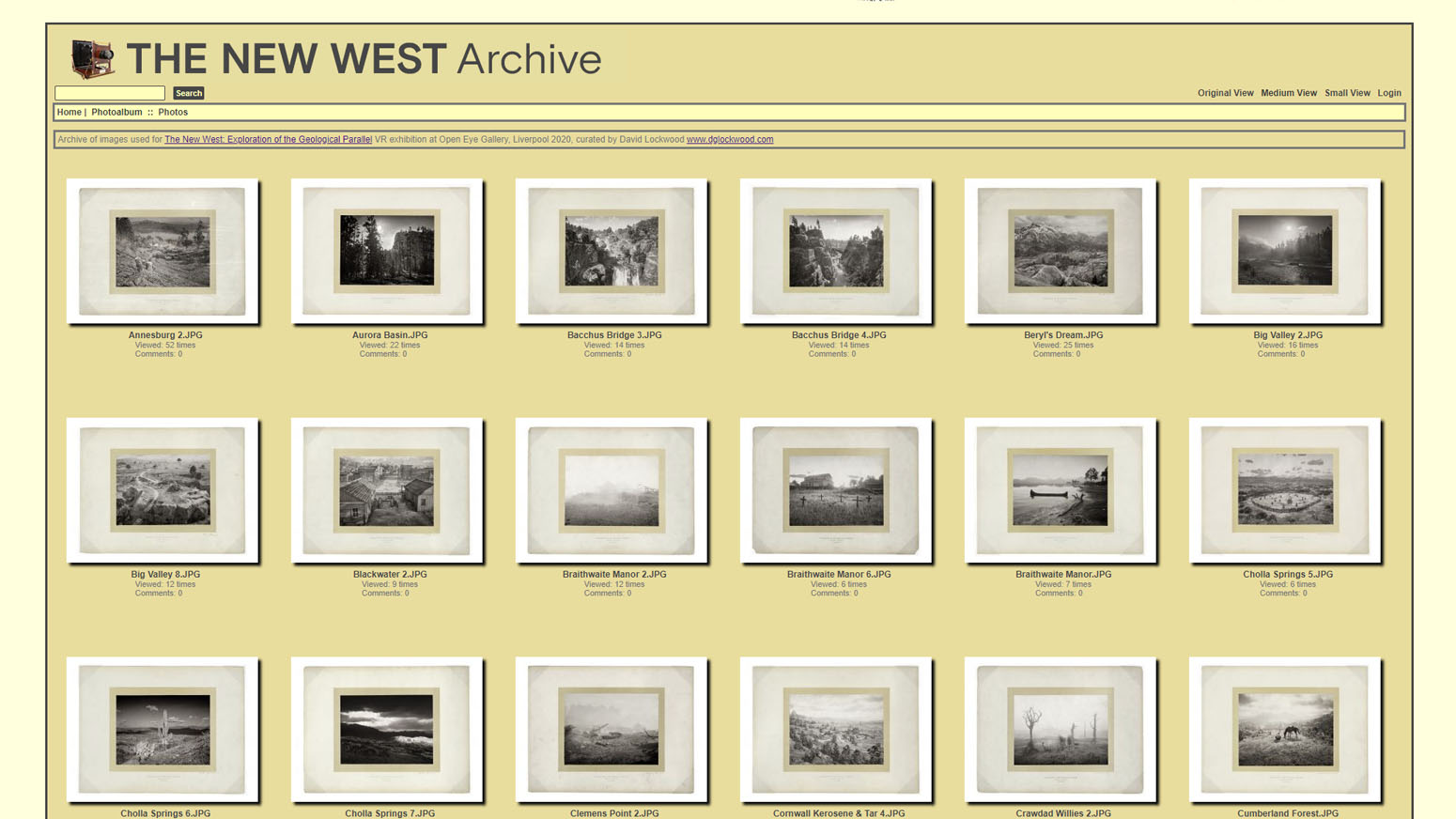 ---